Aussies have been making the move across the Tasman for years and now Americans are catching on. Ever since election night 2020 Google searches for "how to move to New Zealand" have been trending at an exponential rate. The property market in New Zealand is booming and it has already attracted billionaires from Silicon Valley such as Paypal cofounder Peter Thiel who bought a mansion in the adventure capital of Queenstown in 2011. According to The New Yorker, cofounder of LinkedIn, Reid Hoffman, estimates more than half of Silicon Valley billionaires have bought a house in New Zealand and said buying a house in New Zealand has become a code word for apocalypse insurance and preparedness. Buying property in New Zealand isn't new for Silicon Valley and has been growing at a steady rate since events like Brexit and the election of Donald Trump, however New Zealand has gained worldwide popularity as preferred country of residence due to how well they have handled the covid-19 pandemic.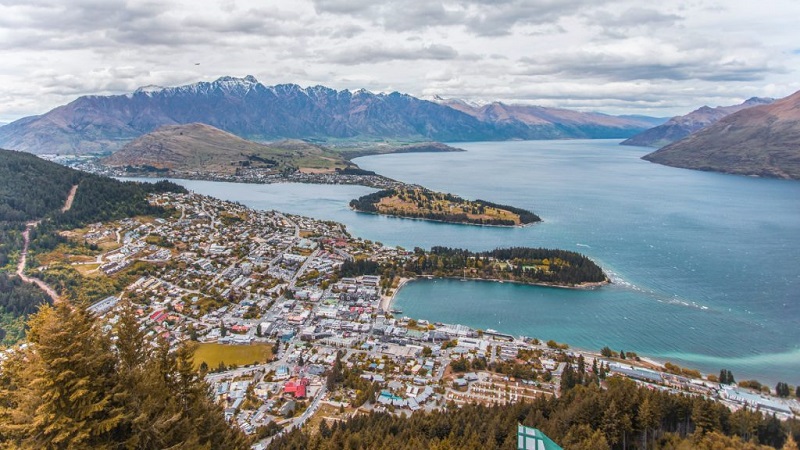 There's really nothing not to like about New Zealand, economic data shows unemployment rate was just 4.4 per cent in May 2018, low cost of living, green rolling hillsides and covid-19 is well controlled with residents back doing day to day activities. All three major cities including Auckland, Christchurch and Wellington get more than 2000 hours of sunshine a year, that's 83 sunny days and during daylight savings in the summer months it doesn't get dark until 9.30pm.  It is no wonder Australians have been enlisting the services of NZ movers when choosing to settle in New Zealand and there would be no shortage of an influx from the people all over the world in years to come. If you are planning to make the move to New Zealand, there are a few important things to know:
Visa Options
If you are an Australian citizen or permanent resident, you don't need to apply for a visa to live and work in New Zealand as you can be granted one upon arrival. If you are from another country, then you'll most likely need a visa before entering New Zealand. You can get a temporary visa if you are planning a working holiday, fit the essential skills category or apply for the a nine month visa under the Silver Fern category which is limited to 300 places per year and targeted to highly skilled 20 – 35 year olds searching for employment in New Zealand. If you are thinking of becoming a permanent resident in New Zealand, the Work to Residence program requires that your skills are on the long-term skill shortage list, be healthy and under 55 years of age, qualified for the job through training or experience and have a job offer. The skilled migrant route to permanent residency requires that your skills be on any of the shortage lists and gives you a 9 months visa to allow searching for skilled employment.
Healthcare
Australians citizens or permanent residents are able to access the full range of public health care if they are registered with the Primary Health Organisation and can demonstrate an intention to stay in New Zealand for at least two years. If you plan on staying for less than two years, you will only be eligible for emergency hospital, maternity and pharmaceutical services. Permanent residents of New Zealand are eligible for public funded healthcare if registered with PHO.
Buying property in New Zealand
For Australians, there are no restrictions to the land value or size when purchasing land or property in New Zealand provided you reside in New Zealand. Australians who live in New Zealand are free to purchase on the same conditions as New Zealanders. However, for overseas people, recent law restricts buying a property in New Zealand for those who do not reside in the country. Before the Overseas Investment Amendment Bill was passed, house sales can be made without restrictions. Those who hold temporary visas such as visitor, student, working holiday or work visas won't be able to buy land or house and will need consent from the Overseas Investment Office to buy property.